vRealize Automation (vRA) 8 has arrived but it might as well be called something else, it is that different to previous versions.
The first and probably major difference to mention is the architecture. Previous versions involved having the vRA appliance (running postgres) and Windows servers including a Microsoft SQL database running the IaaS components. vRA 8 combines all these components into a single appliance running kubernetes containers. You can see the VMware reference diagram below showing the services running as containers.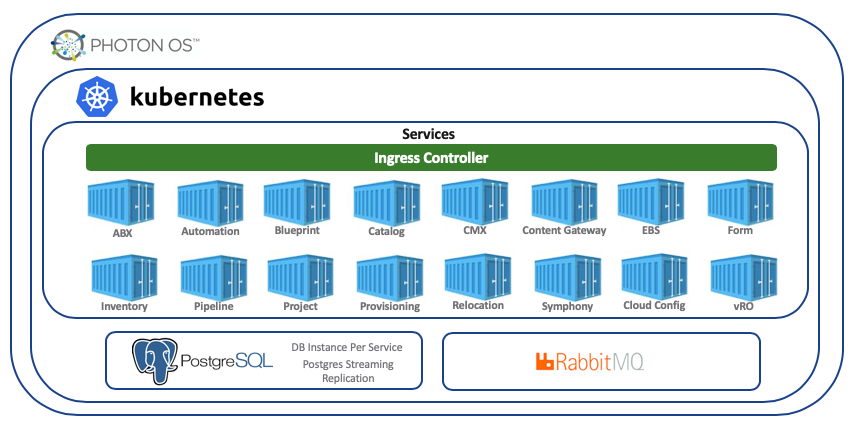 In addition vRA 8 boasts Cloud agnostic blueprints, improved AWS/Azure integration, vRO end-to-end Git integration and Action Based Extensibility (ABX). ABX is a brand new feature giving extensibility to vRA as an alternative to vRO, allowing Node.js or Python code to be used and soon PowerShell.
The UI improvements made in vRA 7.5 continue in vRA 8 with the introduction of a HTML 5 UI falling inline with other VMware products such as vCenter.
It's not all roses; the change in architecture means any custom vRO workflows that are using the vCACCAFE plugin or making API calls to vRA will need to be rewritten. In addition there are no approval policies in vRA 8 which are widely used in previous vRA versions, I am sure there is a workaround but is it unclear at the moment.
Look out for my upcoming blog post on installing vRealize Automation (vRA) 8.